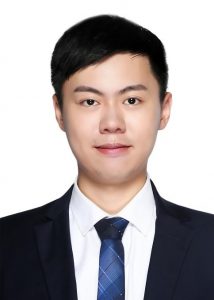 Shinan Liu 刘诗楠
Senior Undergrad Student, UESTC
Information Security, Yingcai Honors College
liushinan63[AT]gmail[DOT]com
shinanliu[AT]uchicago[DOT]edu
** Will join the SAND Lab of UChicago as a fresh PhD student! Prof. Ben Y. Zhao and Prof. Heather Zheng will be my supervisors! Cheers!**
What's new?
Biography
I am a senior undergraduate student from Yingcai Honors College at UESTC, a member of Secure Localization Team, the CEO of Dominity Security Technology Co. Ltd, and a member of Network Security Innovation Program.
Majoring in information security, my strong interests have driven me to explore academia, industry, business and competition in wireless & mobile security. My collaboration with researchers from Virginia Tech, MSR, Facebook, Tsinghua University and Qihoo 360 has enabled me to publish papers on top-tier conferences. 14 talented students joined my startup company and we had really good memory in developing and selling our product MAPRO. I also had my internship in Virginia Tech, Qihoo 360, MSRA(short-term visit), KnowWhy, Tsinghua NISL and Cyberpeace.
The intersection between mobile wireless systems and security really excites me. My dream and what I always endeavor is to become a researcher, hacker, poet and practical idealist.